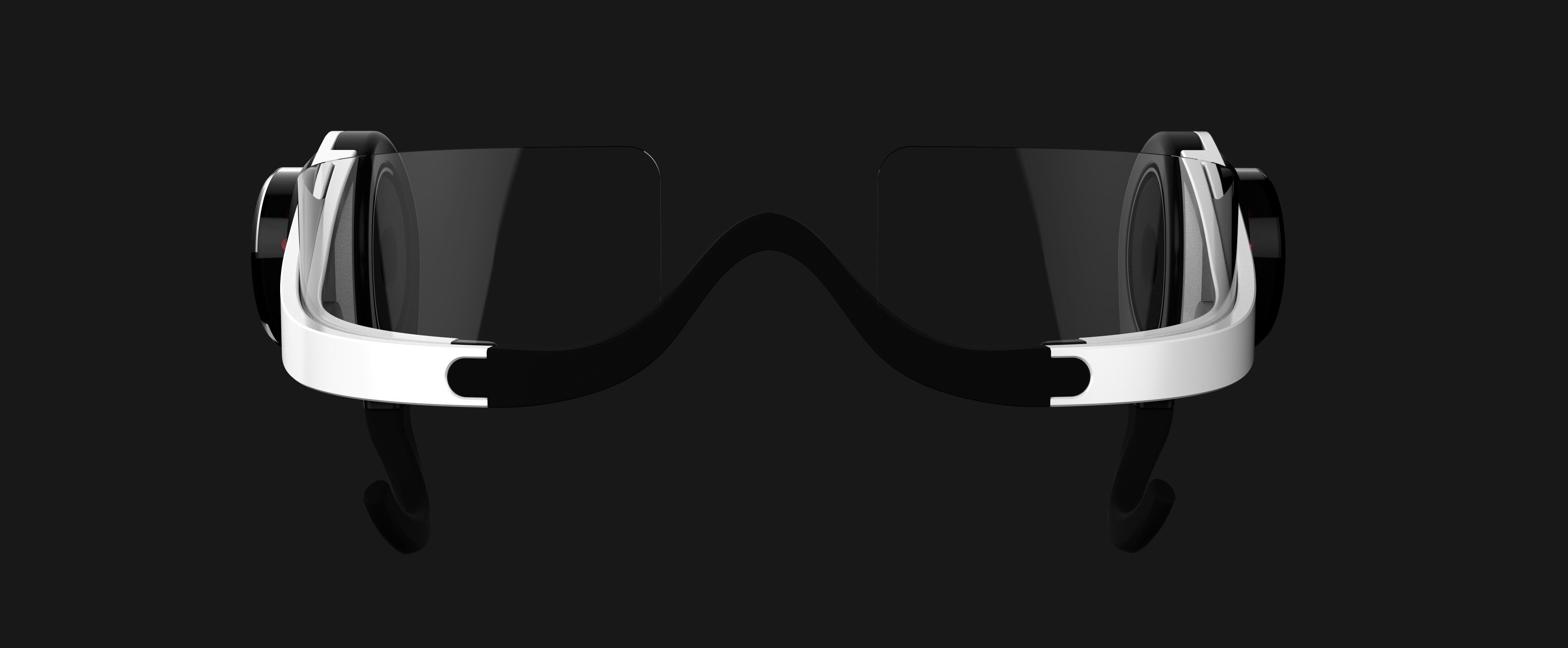 An augmented reality headset that retrieves and displays appropriate information necessary to assist a user with the current task.
Designed for astronauts during a space mission where availability of digital resources are limited to the astronaut and communication with Earth.
The headset is a specialized tool to assist astronauts with a particular task to effectively complete the directive of the mission.
Information about the surrounding
becomes interactive & digitally manipulable.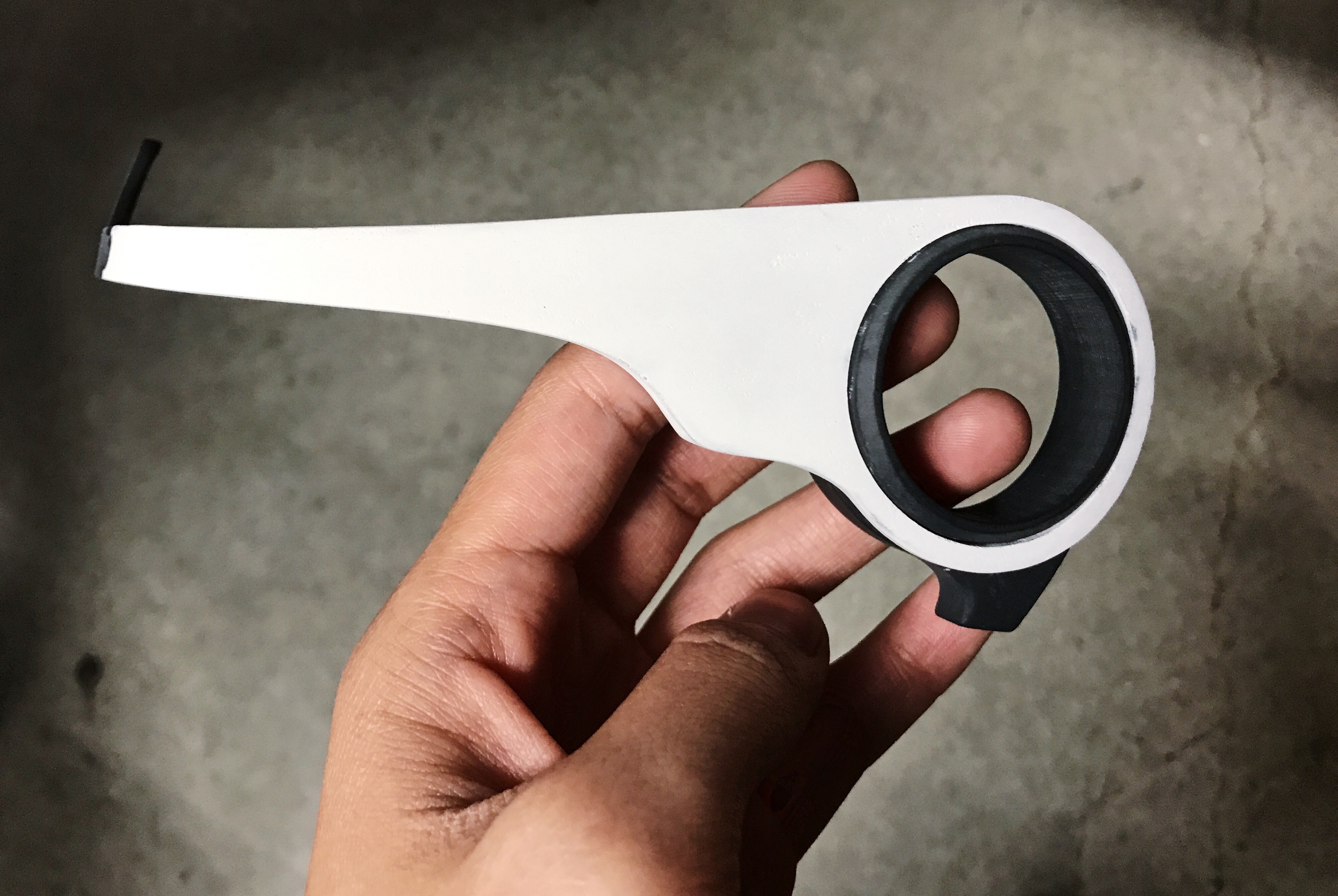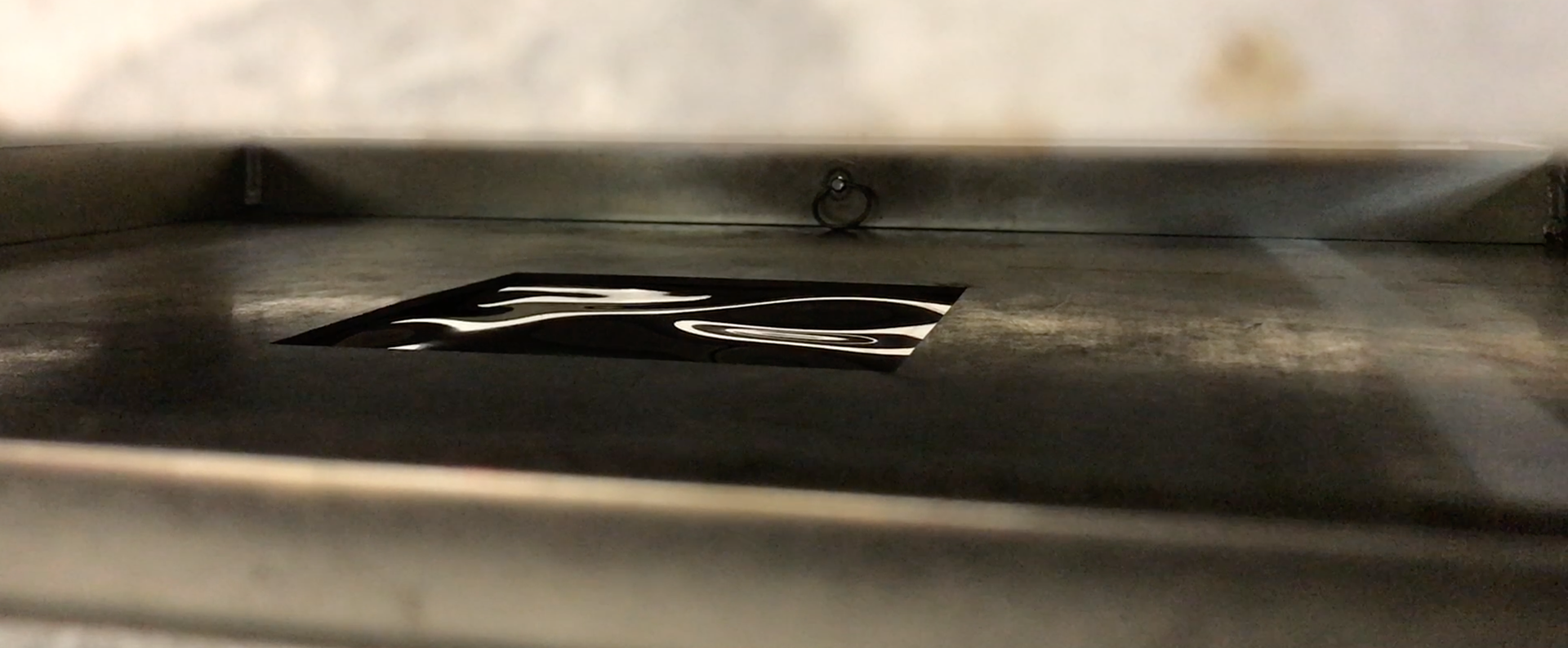 3D printed FDM thermoplastics
(x18)
Clear casing - vacuum formed
(x1)
Plastic material was chosen over powder material for 3D printing
due to the delicate and thin design of some of its parts. I wanted it 
to be as durable as possible to avoid breakage. 
The rough and 
imperfect textures of the 3D print quality had to be sanded off and 
5 rounds of priming and sanding again in order to achieve a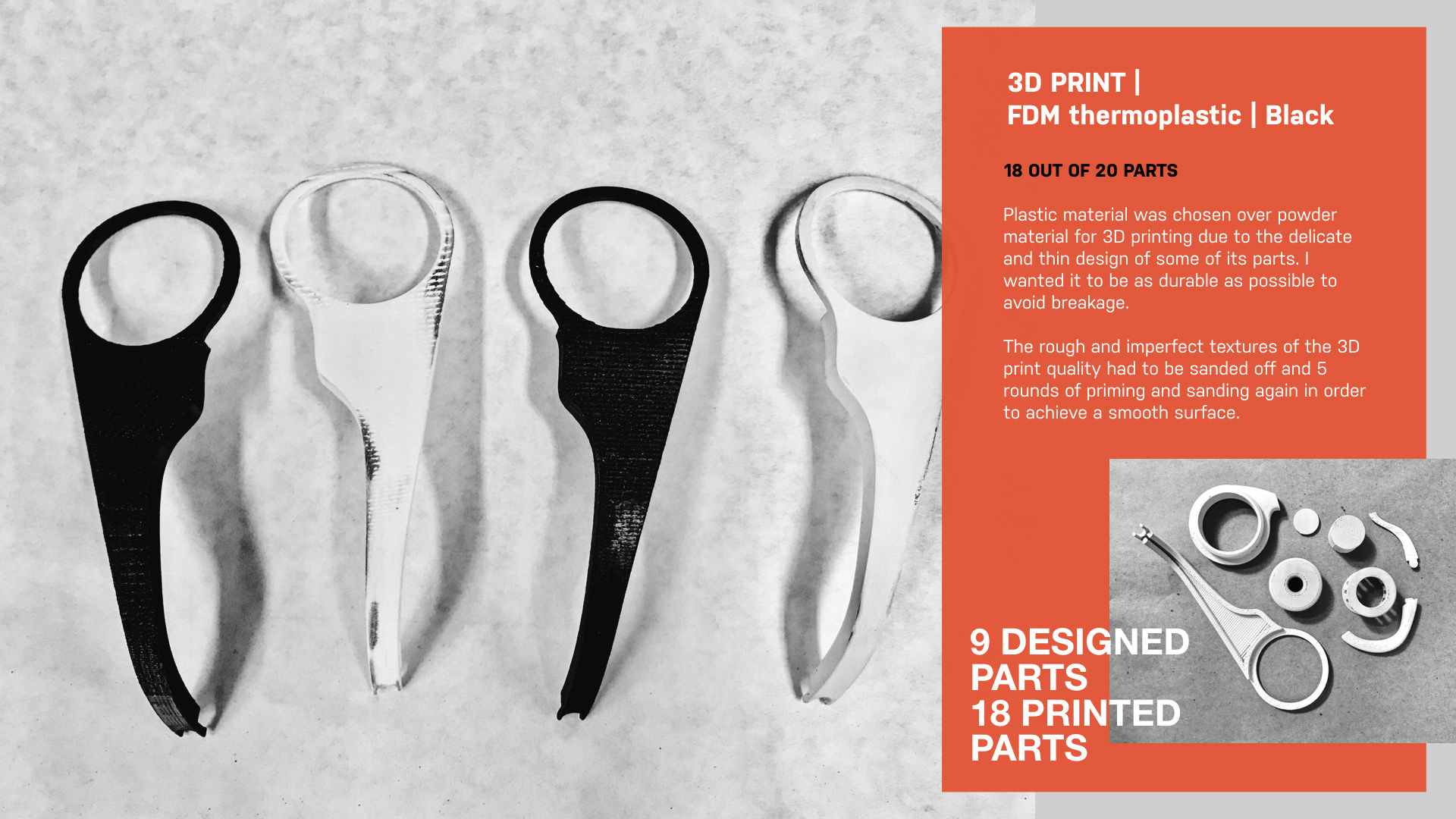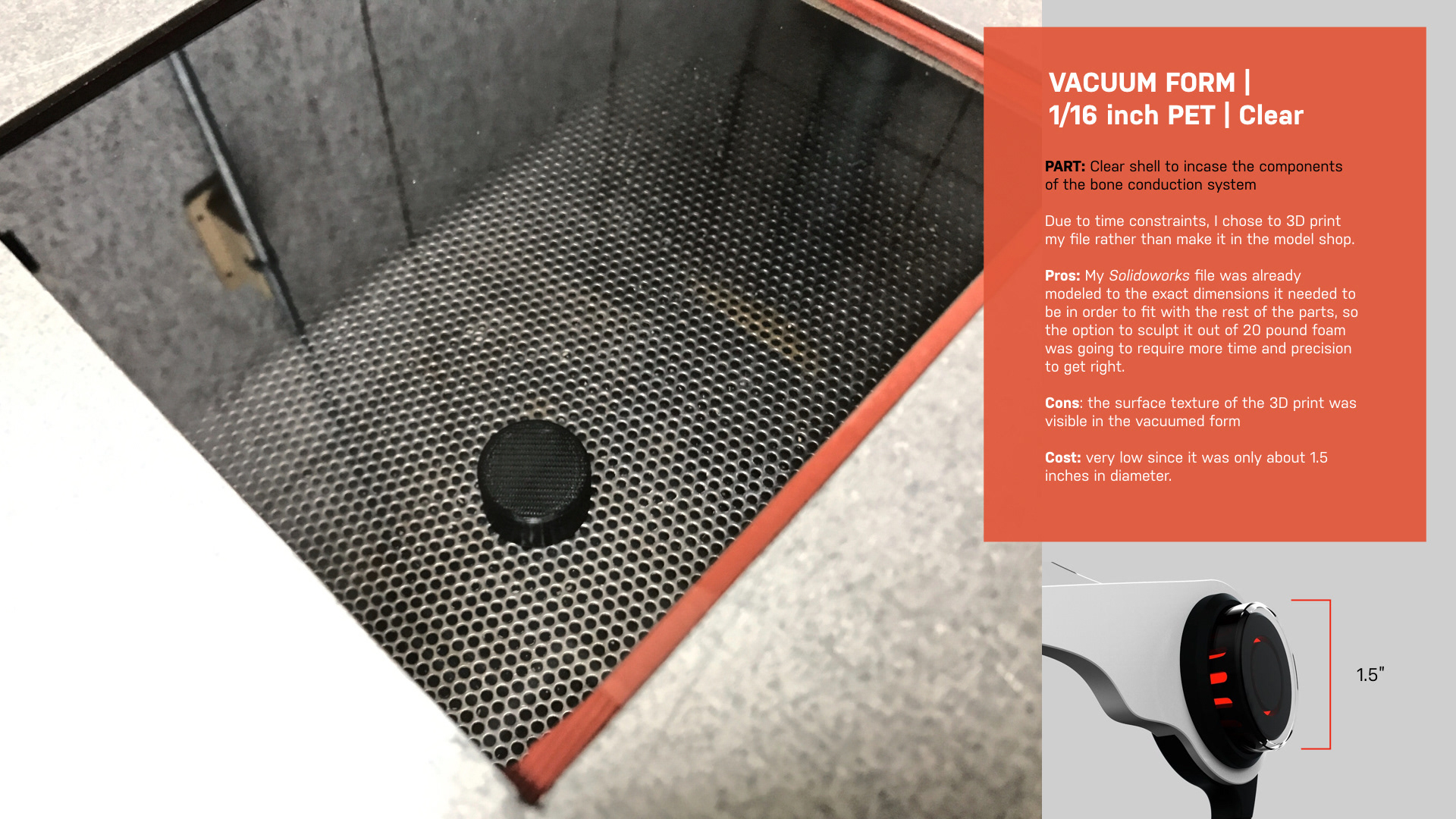 Insignia White  ||  Main body frame
Black || Bone conduction components
Bright Orange || Light component with visual indications of 
Spray painted with hobby paint (Tamiya)